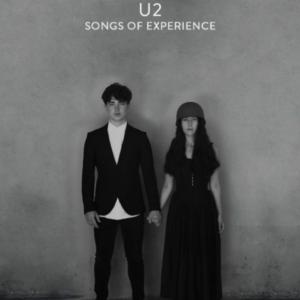 Ok, let's just say flat out that U2 knows how to write songs. You may not like them or you may love them, either way it doesn't change the fact that they have more than enough experience to spin harmonies, over solid bass lines with wispy Edge guitar sounds that rarely sound like a recognizable chord.
I've been listening to this latest release constantly since it was released — in the car, at home, in my office, even earbuds in the library and the music wears well. No matter where I was I could crank the volume or not — the mood seemed right at any moment. And that, I believe was the point.
There's a little something for everyone on this album. After recording for at least two years they checked all the boxes — Rock? Yes. Pop? Yes. Soft ballad? Yes. Touch 'em all. If Songs of Innocence was the Yin, then Songs of Experience is supposed to be the Yang.
Songs of Innocence was a backstory theme about growing up, Bono's mom, the Ramomes, their neighborhood and on and on. All of it recorded in multiple songs that probably sparked more memories for the band than anyone else. The concert stage set up was a graphic experience like I'd never seen before, but that's another topic all together.
Songs of Experience is like an emotional soul search of what they've learned over the years — the way they see the world now. "Free yourself to be yourself if only you could see yourself" is the outro on Lights of Home. Home is death by the way. " Get out of your own way, hey, hey" goes to the heart then the second verse turns to slaves, masters and Lincoln. When I first heard it I really wondered if he actually was referring to Abraham Lincoln. Yes, yes he was.
At their core, U2 is still solid bass, one guitar of many sounds and drums. The band tends to make most of their songs available for live concert, so they don't overproduce themselves in the studio. They're not going to do Sgt. Pepper with no way of playing live. Yes, they have their "sound" and you can map some songs to others they've done. It happens to every band with a large catalog. Whatever qualifies as a hit song these days — three songs qualify —  Ordinary Love, You're the Best Thing About Me, Get Out of Your Own Way, and Red Flag Day might be the new song that pushes into future set lists for a while.
The band has enough experience to move in any direction. They could sit back and tour on the old hits — or give them credit for creating new songs and touring on them while pushing 40 years as a band. They are aging, but there's enough new sounds on this release to satisfy old die hard fans and even pick up a new millennial or two. And that, I believe was the point.